2016 Through A Fashionista's Eyes
Posted on December 22 2016
Christmas is in two days. I repeat, Christmas is in two days. If you didn't know that, good luck. If you did know, finish up wrapping those presents! I, for one, have just recently finished up buying my gifts so it's game time.
Christmas gifts, gingerbread houses and hot chocolate aside, the year is coming to an end!? It's always so easy to overlook the fact that the year's days are numbered as we try to perfect the bows on the gifts and find a new spot for the Elf on a Shelf. 2016 has been a wild ride for me, but above all it was the year I found myself through style. So as I sit back and reflect on my year, I think about all the fashion trends I got to play with!
In the Spring we had lace up shoes! I was super excited about this trend because it dresses up any outfit. The laces make the shoes both fun and girly. The laces quickly made their way onto heels as well and then onto tops! Which brings me to my next favorite trend. 
Playing with the line between scandy and appropriate? That's my kind of trend. I absolutely love lace up anything. Dresses, tops and now that it's winter, sweaters! You can literally adjust the laces to either show more or show less. It's perfect!
Did anyone else notice that this year was full of style returns? I feel like every time I came home with something new my mom would say, "I had one just like that when I was your age!". So my favorite returns? Halter tops and chokers.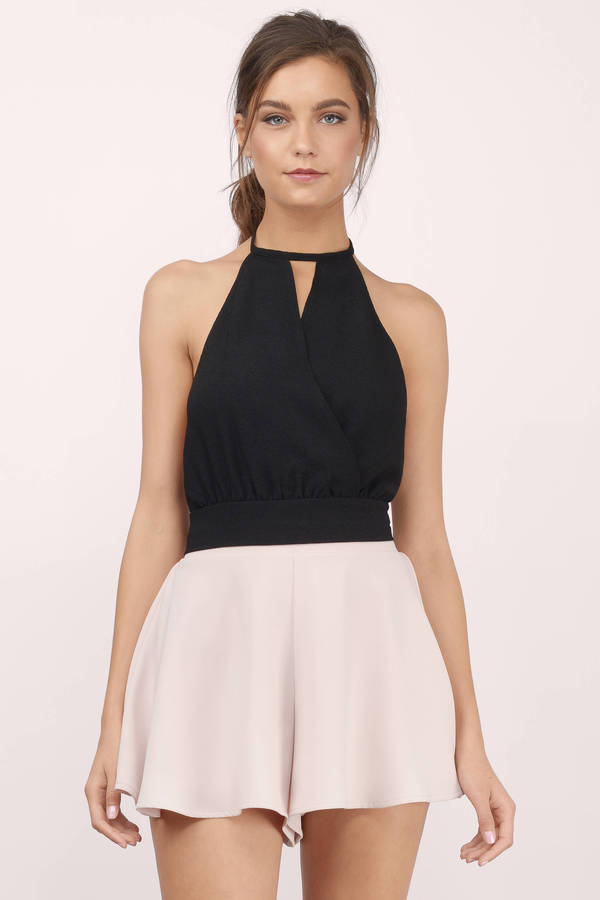 Of course, nowadays the trends have turned the "chic" knob up. But seriously, how cute? And chokers have become a very creative statement piece. Thanks to the Kardashians, "blinged-out" chokers have come to stay.
And lastly, my current favorite: thigh high boots. They go great with anything, any occasion, any time. They come in various colors, material and knee heights so that everyone can find their perfect fit. 
So that's it! What do you guys think of this year's trends? Comment and let us know what your favorites were this year!